Layers of Hokkaido Pork meat coated with flour and bread crumbs. Not eligible for additional discount upon check-out.
$

11.20
+/-23pcs/pack
100% Authentic Japanese Pork from Hokkaido!
$

22.00
Best for making quick meals without compromising on taste. Made with Snow Pink Hokkaido Pork.
$

14.80
Leanest cut yet incredibly tender meat from Hokkaido which makes it best for your Tonkatsu needs!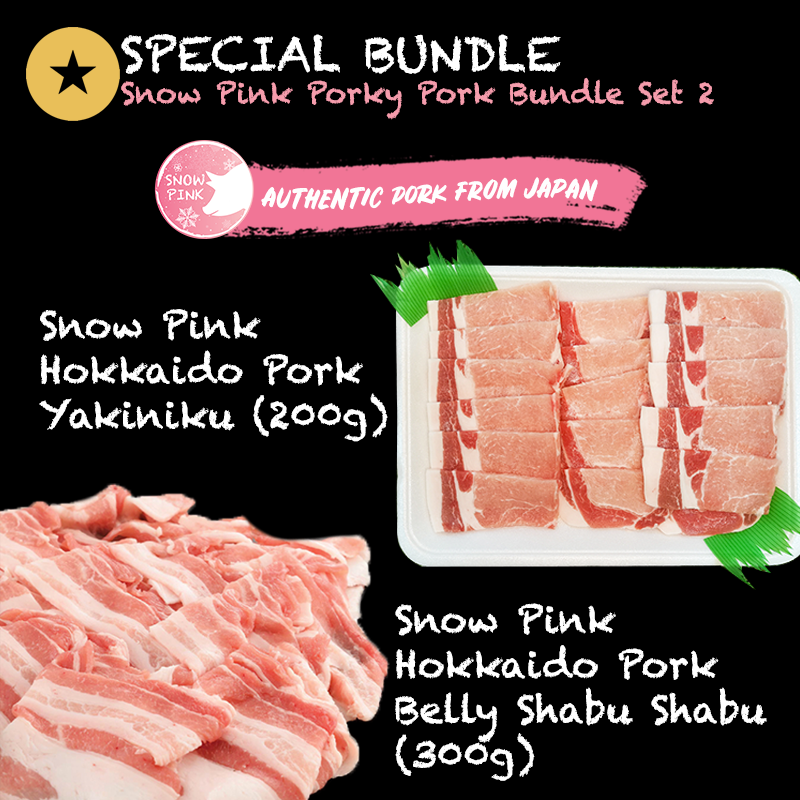 Special Hokkaido Pork Bundle
$

24.20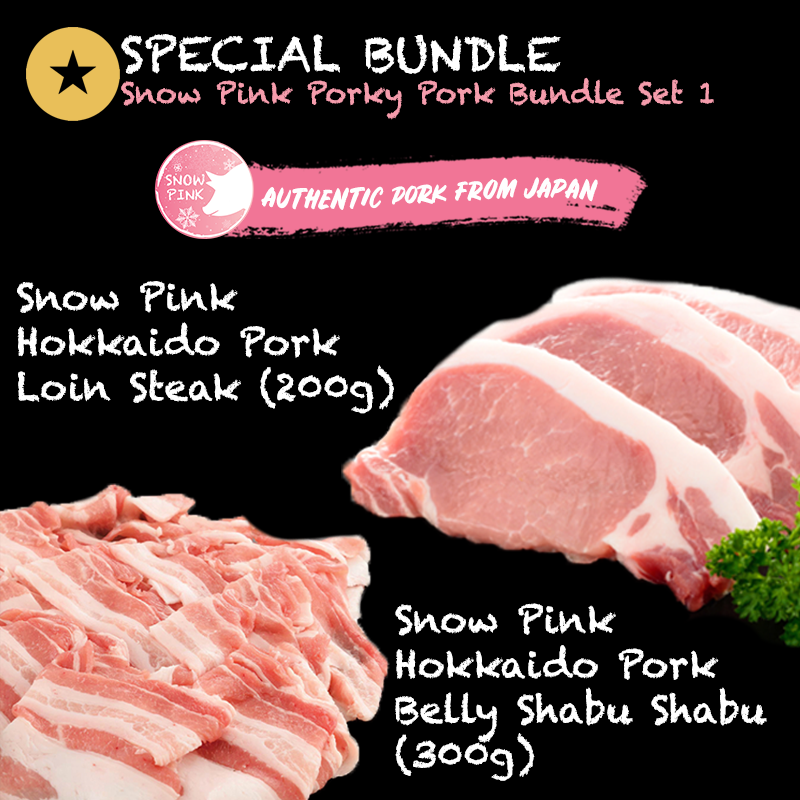 Special Hokkaido Pork Bundle
$

24.20
This meat from Hokkaido offers a rich and fatty addition to your Steamboat.
$

15.20
Extremely tender with a slight tinge of fats.
$

15.20
Combination of three different Hokkaido Pork cuts (Belly, Collar, and Loin) in one tray!
$

15.20
Exceptional addition to your Shabu/Hotpot ingredients.
$

15.20